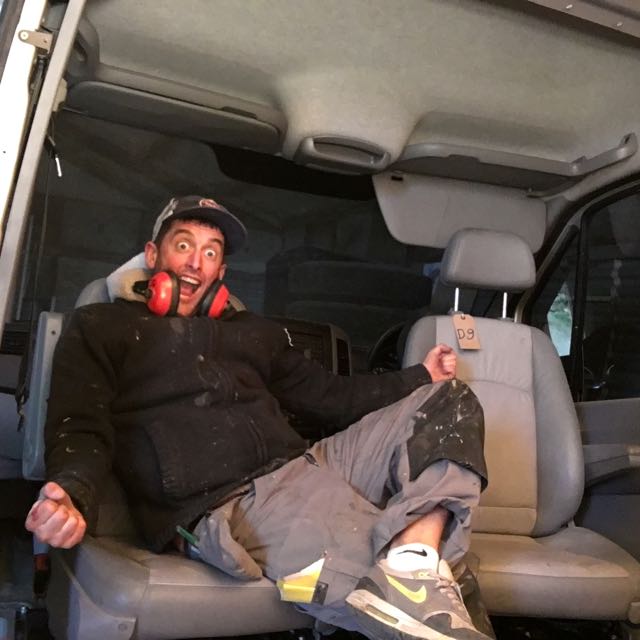 The swivel seats are in and working.  It's worth pointing out that the the swivels add an extra 5 cm or so to the height of the seat base so to make this work you need to fit specially manufactured lowered seat bases which you need to dig out of a Mercedes Benz dealership.
Otherwise you just end up talking to people scalps.
THEN, you need to fit a hand brake lowering kit, THEN you need to fit a new handbrake.
Not a job to be undertaken lightly as handbrakes are quite useful for things like parking, stopping and finding the van where you left it.