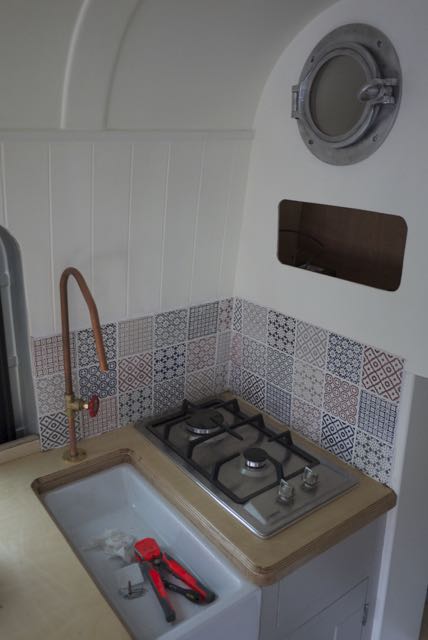 Sing Hosannah. It's nearly over…
I seeeeeeem to be very nearly finished. This is very weird indeed. I took a week off thre van as it was driving me to despair and upon my return I was rather surprised to discover that I'd actually built a whole fucking camper van. I mean, I was there for the whole thing, but I hadn't stopped to look at it. And it's pretty good even if I do say so myself.
Here's a bit of the detail from the kitchen area which I'd like to tell you all about but I'm off to get drunk instead.
Photoshoot booked in with a good mate of mine so once this van is out in the wild, cleaned up and looking all tarty I'll have some pics done and fire get them up here.
Dear God. It's nearly over….